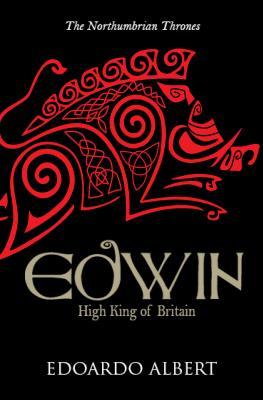 Edwin: High King of Britain by Eduardo Albert
This is a fascinating historical fiction novel set in 7th century pagan Britain! Although I have studied this time period in the past, I was not too familiar with the historical character Edwin, high king of Britain. I think it was a wonderful idea of the author's to create a novel about this character.
Edwin is caught up in tricky situations involving battles between other kings. In the midst of a quiet spell, he, a widower, decides to wed a queen from another region. Little did he know, but this action would change his entire life and kingdom. Edwin's new queen brings with her the ''religion of the Romans'', a religion of one God. As a faithful follower of her God, the queen can scarcely help but influence those around her..
Read this exciting book, the first in the author's new ''Northumbrian'' series and see what happens further!
I received this book free from the publisher. I was not required to write a positive review and the opinions I have expressed are my own. I am disclosing this in accordance with the Federal Trade Commission's 16 CFR, Part 255 : "Guides Concerning the Use of Endorsements and Testimonials in Advertising."