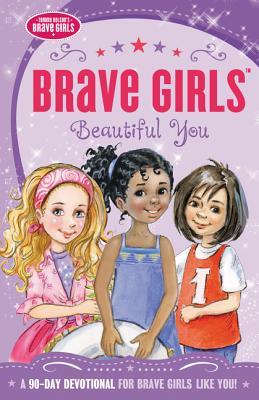 Brave Girls: Beautiful You: A 90-Day Devotional
Sometimes it's tough being a girl!
Whether you are outgoing or shy, a tomboy or a girly girl, silly or serious, it can be really hard to feel comfortable with yourself. This devotional is filled with stories and thoughts about how God created us to be healthy, strong, and confident—both with our bodies and our minds—because we are daughters of the great heavenly Father.
As a young woman who feels like she all too recently was an insecure little girl/teen, and who has several younger sisters, I was excited when I saw this book available for review from Thomas Nelson publishers.
Brave Girls: Beautiful You comes from a division of said publishing company, called ''Tommy Nelson''.
As the title explains, this paperback book is meant to be a 90-day devotional. Of course I read it more quickly since I was reviewing it but I think it was very well planned and organized for daily reading. I loved how the book covered a variety of personality types- whether you (or your daughter) are more girly-girl, active/sportsy, or in between you will be able to relate to and learn from this book.
I found the chapters full of wisdom and depth without being overwhelming or boring. I will point out that this book is directed towards Christian girls but of course will also be beneficial to girls who are not yet believers just as long as they understand that not all the wording or promises in the book are relevant to her.
I received this book from the publisher in exchange for my honest opinion.