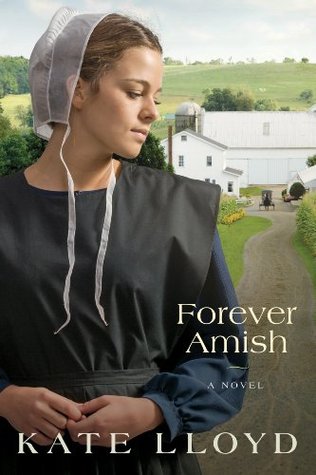 Forever Amish
by Kate Lloyd
In this book author Kate Lloyd weaves a tale in the popular style of Amish romance fiction. Sally Bingham is an older young woman who lives with her single father who owns a car lot. Through a series of unusual circumstances, Sally finds herself spending a week in Amish country. The family she is staying with confuses her entirely. Why was young Lizzie trying to contact her- and worse, why won't she confess now that Sally is staying with her family? What does Lizzie's father have against Sally? And what is handsome farmhand Armin's role in this family's life? As you read this book, you will get caught up with Sally's life as the mysteries unfold one by one. Will they prove to be too much for Sally to handle?
Personally, I am not a fan of this type of fiction. I find that it dwells too much on the romance and not enough on faith. I do appreciate the good morals upheld as Sally notes the obvious contrast between her shallow, worldly lifestyle and the trustworthy, strong relationships of the Amish community. I loved how the author gave Sally a desire for motherhood.
If you enjoy romances such as these, you will like this new book in this trilogy. It's not as good as Beverly Lewis's however.
About this author:
A native of Baltimore,
Kate Lloyd
spends time with family and friends in Lancaster County, Pennsylvania, the inspiration for the Legacy of Lancaster Trilogy. She is a member of the Lancaster Mennonite Historical Society and has done extensive research on the Amish. Kate and her husband live in Seattle. Learn more about Kate at katelloyd.net and facebook.com/katelloydbooks and on Twitter @KateLloydAuthor.
I received this book free in exchange for my honest review through the Litfuse reading program.