It is now time for me to share with you the top 14
books of 2014
! Although I kept an organized list of all the books I completed during the year, and even highlighted my favourites from each month, it was very difficult to come up with just 14 favourites.
So I didn't.
Rules: All these books were NEW reads for me!
Because I read so few rereads this year (sadly enough),
I was able to tack them on at the end of the list.
As a bonus.
You're welcome.
Oh, and for those of you who don't know me, I assure you I am not boasting concerning what I've read and such.
If I wanted to boast, it would be about the fact that I remembered every author from my very own noggin without having to look them up. But I didn't remember every author so that would have to categorize as only half true.

Reading isn't too super-heroic for me and my kin (who all read constantly even before we had mastered the English language-or any language for that matter).
It's putting what I read into practice that's special.
Starting with fiction...
No. Starting with non-fiction:
They are in chronological (as read) order...
Six Days- Ken Ham
Apologetics
Read it!
Hitler's Cross- Erwin Lutzer
1940 history
Hitler's belief system
Read it!
Prophet on the Run- Baroz
Excellent study of the book of Jonah
Choosing Gratitude- Nancy Leigh DeMoss
Life-changing devotional-style book. Not just for ladies, guys!
Seeking Allah, Finding Jesus- Nabeel Quereshi
Quite interesting. I love reading salvation stories.
Ex-Muslim- Naeem Fazal
Both these books were good. I can't remember which I preferred
though. Sorry. Perhaps the first. yes.
Singled Out- Nikki Derouin
I appreciated a slightly different approach to the topic. Uplifting.
Spoken For- Robin Jones Gunn
Finding your identity in Christ.
Privilege of Persecution- Dr. Karl A Moeller
Wonderful picture of believers in other countries.
Read it!
Afro-Vegan- Bryant Terry
Full of delicious and healthy recipes!
Get it.
The Nourished Kitchen- Jennifer McGruther
In the style of Nourishing Traditions by Sally Fallon-
lots of recipes and techniques!
(I know: so practical, right? But then again, I hope to someday be able to put into practice the truths learnt from this book!)
Excellent for wives and those hoping to be.


Bible Revival- Kenneth Berding
Great stand for truth
The Knock at the Door- Margaret Ajemian Ahnert
Armenia 1915 genocides biography
Heart-rending and exciting semi auto-biography. See my link above however as there was stuff not all readers should read.
Secret Believers- Brother Andrew
Love the stories of faith!
Read it! It's an easy read, but full of foundational truths for the family!
Journey Through the Night- Anne DeVries
World War 2 Christian historical fiction...yes!
One of the top recommendations from 2014, I assure you!
Sweet and humorous children's adventure with the allure of fantasy.
Daisies Are Forever- Liz Tolsma
World War 2 fiction
This is the best Christian romance I've read. Like a movie.
Wouldn't recommend for young readers though.
I am David- Anne Holmes
WWII historical fiction
Sweet and wonderful story!
Good for all ages.
Just 18 Summers- Rene Gutteridge and Michelle Cox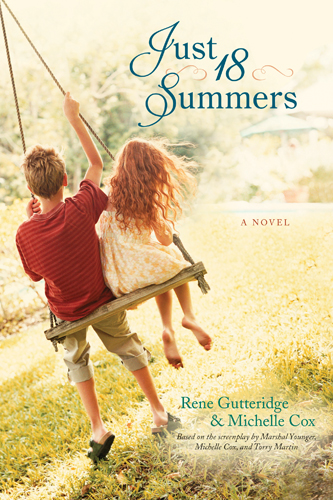 Loved this contemporary fictional book.
I guess it's inspirational fiction. We got a lot of laughs out of it. And inspiration.
The Heretic- Henry Vyner-Brooks
This ends up being such an exciting story! But see my review...there were some things...that weren't very conservative or tasteful. And it's hard to read aloud, so I don't know what your family is going to do! It's not a book you'll die if you don't read. Like with Robert Louis Stevenson's books. But it was good. Actually, what's odd is that it can't compare to Robert Louis Stevenson's adventures yet the salvation message in The Heretic was excellent!
The favourite re-reads of the year:
No, I am not going to share the worst books I read in 2014!
Check out my
Goodreads page
if you're curious.
And connect with me on Goodreads; it's a great place to share book ideas!